TOP 5 : The Best walking tours in Nice
Nice is the fifth city in France. It is situated on the French Riviera not so far away from the Italian border. It proposes a wide range of activities.
The licensed Tour Guides from the Ministry of Culture have operated a selection of 5 walking tours to deliver you the best experience from Southern France. We are looking forward to welcoming you in our city. 
Nice City Tours
Nice Gourmet Tour
The Old Nice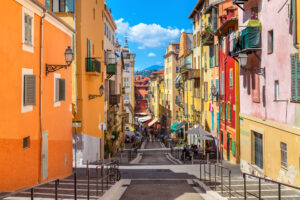 The Old Nice is a district made with narrow and cobblestone streets. It is the heart of the city with its retailers, restaurants and the Sainte-Réparate cathedrale.
Book your Nice walking tour with us
Nice from places to places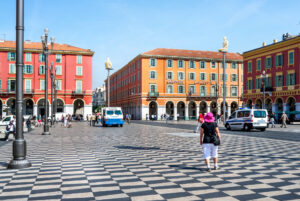 Nice is a pedestrian city with large side walks and places. From places to places, you discover different architectural styles and the traces of the people who settled in the city, from the origins, with the Greeks and the Romans, to nowadays with the French and the Italians. Do you want to know more ? Follow your guide !
Book your Nice city tour with us !
Nice and the painters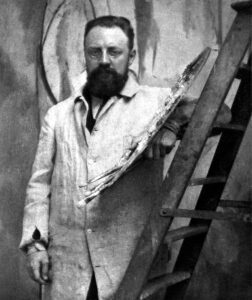 Nice is a source of inspiration for many painters who are attracted by the beauty of its landscapes.  Two relevant painters have their fine art museums in the Cimiez district : Marc Chagall and Henri Matisse. To see closer their paintings, book a tour with us.
Cimiez, the residential and history district
Cimiez is at once an history and a residential district. You can see ruins from the Roman and Early Middle Ages, along with mansions from the XIXth century. The district also shelters two fine art museums, one dedicated to Marc Chagall and the other to Henri Matisse.
Nice Gourmet Tour
Nice is famous for its cooking : socca, olives, wine. The Nice Gourmet Tour offers you the opportunity to taste original and Mediterranean products. Follow your guide !
Nice City Tours : Discover all the offers proposed by the licensed Tour Guides in Nice and in Southern France.