TOP 5 : Marseille Walking Tours
With 1,4 million inhabitants, Marseilles and its surroundings are the third conurbation in France. Marseilles is the oldest city in France and one of the oldest in Western Europe : it was founded in 600 BC.
The licensed Tour Guides from the Ministry of Culture have operated a selection of 5 Walking Tours for you to enjoy better your stay in Marseilles. 
Le Panier : The Old Marseille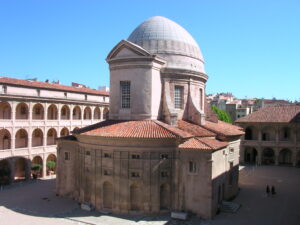 Marseille was founded by the Greeks in 600 BC. They settled in the Panier district that corresponds, today, to the Old Marseille. The Old Marseille was transformed under the reign of Lewis XIVth, the Sun King, who commissionned the barocco artist Pierre Puget to design "la Vieille Charité", an hospital dedicated to homeless. Do you want to know more on the Marseilles' origins ? Follow your guide.
The Old Port and La Canebière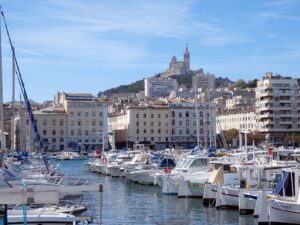 The Old Port is the place where the Greeks landed to found Marseille in 600 BC. According to a popular legenda written by a Latin author, Strabo, Protis, a Greek knight, landed with his crew at the place currently occupied by the Old Port. He met Celtic populations and thanks to a marriage with a local princess, Gyptis, he gave birth to Massalia. Do you want to know more on the origins of the city ? Follow your guide !
The Notre Dame de la Garde Basilica
The Notre Dame de la Garde Basilica is the symbol of Marseille. It is a catholic monument dedicated to the Virgin Mary who is the patron saint of the city. A local habit, that dates back to the Medieval period, consists in going up to the holy chapel to light a candle to benefit from the Virgin's protection.
Book your Marseille City Tour at the Notre Dame Basilica
Endoume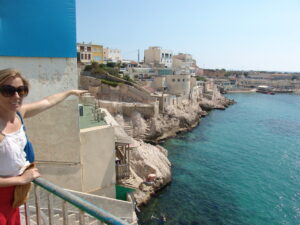 Endoume is a residential district that offers incredible view points to the Mediterranean sea. The most relevant place is the John Fitzgerald Kennedy Walk, also named "la Corniche".
Do you want to know more about this Southern District ?
The If Castle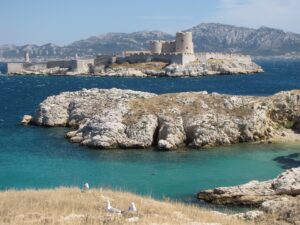 The If Castle is an ex royal prison whose construction dates back to the XVIth century, under the reign of Francis Ist. It has inspired the novel "The Count of Monte Christo" written by Alexander Dumas. The prison is now a public museum.
Do you want to know more ? Follow your Marseille Tour Guide.