Visit Grasse France : a charming place on the French Riviera
Grasse is a picturesque town located in the Alpes-Maritimes department in the southeastern region of France, renowned for its historical significance and its association with the perfume industry. Here's an overview of Grasse:
Grasse, often referred to as the "World's Perfume Capital," is situated in the beautiful French Riviera region, not far from the Mediterranean coast. The town is nestled in the hills, providing it with a mild climate and stunning views of the surrounding landscapes.
Grasse has a rich history dating back to Roman times and has been inhabited by various civilizations over the centuries. The town is famous for its historical old town, characterized by narrow, winding streets and charming medieval architecture.
Grasse is renowned for its centuries-old perfume industry, which began in the 18th century and continues to thrive today. The unique climate and soil conditions in Grasse are perfect for cultivating flowers such as roses, jasmine, and lavender, essential for perfume production.
Many famous perfumeries, including Fragonard, Galimard, and Molinard, are based in Grasse and offer tours to visitors interested in learning about the perfume-making process. The International Perfume Museum in Grasse provides insight into the history and art of perfume-making.
Grasse is a center for the production of essential oils and aromatic extracts, contributing to the global perfume and fragrance industry. The town's annual Fête du Jasmin (Jasmine Festival) celebrates the jasmine flower, which is a key ingredient in many perfumes.
Grasse has been a source of inspiration for artists, writers, and poets due to its natural beauty and scented gardens. The town's cathedral, Notre-Dame-du-Puy, is a beautiful example of Provencal Romanesque architecture and dates back to the 11th century.
Visit Grasse France : the best things to do 
Discover the medieval district of Grasse France

Grasse's medieval district is a captivating testament to its rich history, showcasing a blend of architectural styles from various periods, including medieval, Renaissance, and Baroque. The labyrinthine streets, cobblestone lanes, and centuries-old buildings transport visitors back in time to the town's medieval origins. The architecture features elements like stone facades, wooden shutters, and intricate wrought-iron details, often with pastel hues. The medieval district includes squares like Place aux Aires, hosting events, markets, and al-fresco dining. Saint-Jacques Church, a Gothic gem, stands at the heart. Artisan shops and boutiques sell locally crafted goods, including soaps, perfumes, ceramics, and pastries. The inviting cafes offer a charming setting to enjoy coffee or wine. Charming squares, hidden courtyards, and vibrant festivals celebrate the heritage. Historic townhouses with beautifully ornate facades and soft evening lighting create a romantic ambiance. The scent of flowers and herbs from nearby fields wafts through the air. Perfumeries and galleries showcase local art. Vibrant flowers in hanging baskets and planters adorn streets. Grasse's Mediterranean climate invites outdoor dining and relaxation year-round. Boutique hotels, often in historic buildings, offer an authentic experience. Access to Grasse's perfume industry makes it a convenient starting point for fragrance tours. Covered passages and archways add architectural diversity. Every corner turned reveals something new and delightful. The district's covered passages and archways add to its architectural diversity and visual appeal. It's a place where every corner turned reveals something new and delightful to discover. The district is a hub for cultural events and performances, bringing together residents and visitors alike. Local markets offer fresh produce, artisanal cheeses, and more. The squares often host seasonal and holiday markets, creating a festive atmosphere. Grasse's medieval district is a perfect place for history enthusiasts and architecture aficionados. It's an ideal location for capturing the essence of Provençal life in a beautifully preserved setting. The district's location in the heart of Grasse makes it an excellent starting point for exploring the town. The charming and welcoming atmosphere of the medieval district makes it a memorable destination for travelers.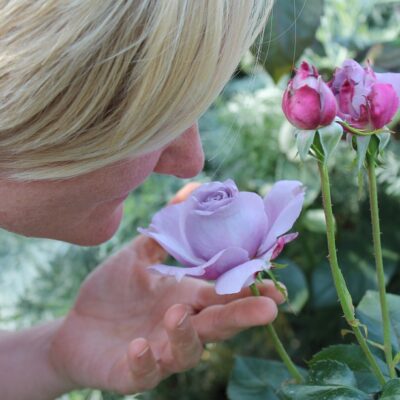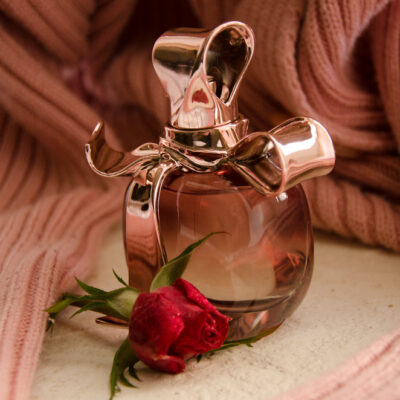 Visit the church of Grasse France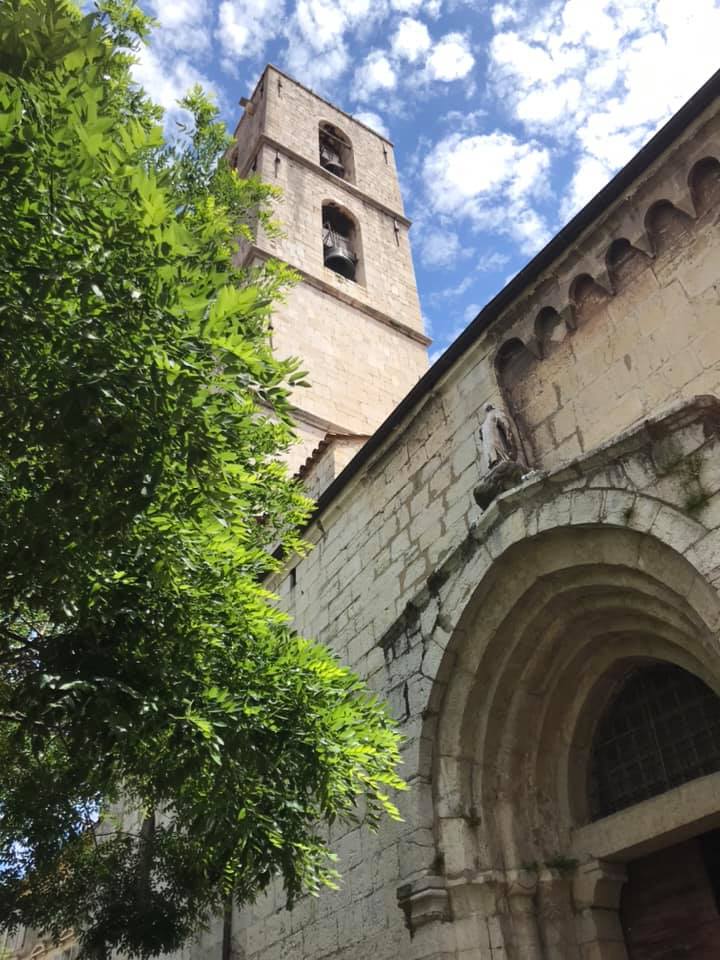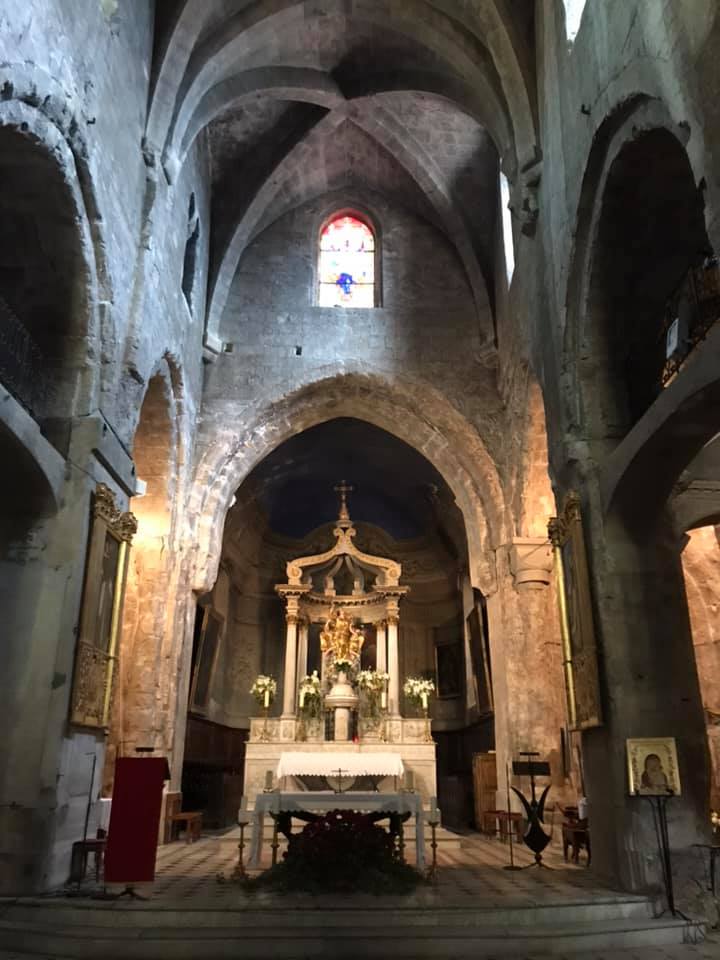 The Church of Notre-Dame in Grasse, France, is a significant religious and architectural landmark in the town. The church is dedicated to the Virgin Mary and is known for its Romanesque architecture. Construction began in the 11th century, making it one of the oldest buildings in Grasse. The church features stone walls, arched doorways, and a distinctive bell tower with an octagonal spire. Inside, visitors can admire a beautiful altar, a wooden pulpit, and stained glass windows that create a serene atmosphere. The Church of Notre-Dame has played a central role in the religious life of the town for generations and is open to the public, allowing for exploration of its historical and spiritual significance. It stands as a reminder of Grasse's rich heritage, reflecting the town's deep connection to tradition and religion. Situated in the old town, it is easily accessible for residents and tourists alike, offering a place of tranquility and reflection in the heart of Grasse.
Discover the surroundings of Grasse France : Cannes and Antibes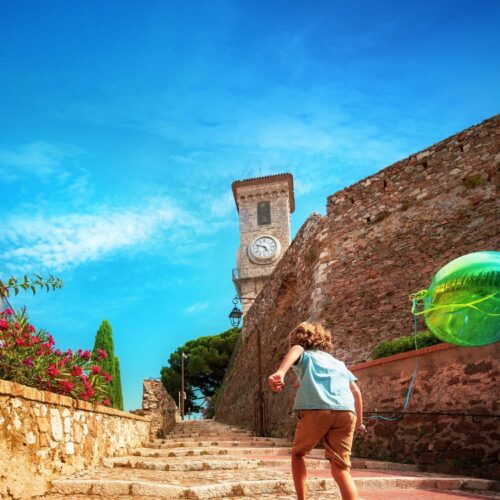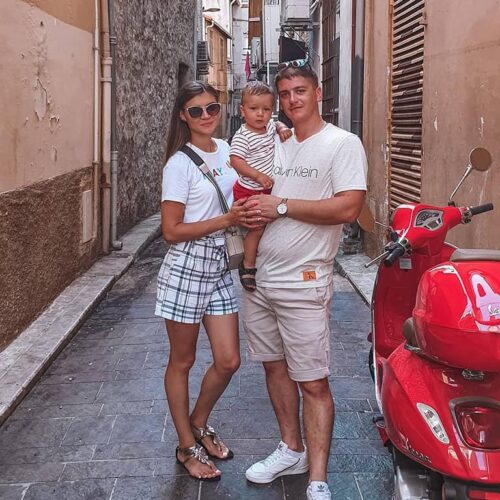 Cannes, situated along the glamorous French Riviera, is renowned for its stunning Mediterranean beaches, the prestigious Cannes Film Festival, and its opulent lifestyle. The city boasts a picturesque waterfront promenade, La Croisette, lined with luxury boutiques, hotels, and fine dining establishments. Cannes offers a blend of historic charm and modern luxury, with the Old Town, Le Suquet, perched on a hill overlooking the city, featuring cobblestone streets and a medieval fortress. The city's film festival, one of the most prestigious in the world, draws celebrities and cinephiles each year to celebrate cinematic art. It's a destination that seamlessly marries culture, sun, and sophistication.
Antibes, a neighboring town along the French Riviera, exudes a more relaxed and historic ambiance. The town's old quarter, known as Vieil Antibes, is a charming labyrinth of narrow streets, adorned with colorful façades, quaint cafes, and artisan shops. Antibes is celebrated for its cultural heritage, including the Picasso Museum, which showcases the artist's work during his time in the town. The town also features a picturesque harbor, Port Vauban, where luxurious yachts mingle with traditional fishing boats. Antibes offers a delightful blend of history, art, and coastal beauty, making it a tranquil and cultural escape along the Côte d'Azur.