Visit Saint Paul de Vence : a charming hilltop village on the French Riviera
Saint-Paul-de-Vence is a picturesque medieval village nestled in the scenic hills of the French Riviera. Its history dates back to the 9th century, and the village has retained much of its old-world charm. One of its most iconic features is its well-preserved ramparts, which encircle the village and offer breathtaking views of the surrounding countryside and the Mediterranean Sea. The narrow, cobblestone streets are lined with charming stone houses adorned with vibrant flowers, creating a romantic and timeless atmosphere.
This charming village has also been a hub for artists and creative minds for many years. It was home to famous artists like Marc Chagall and has attracted countless others seeking inspiration from its beauty. The renowned Fondation Maeght, an art museum, is just a short drive away and showcases an impressive collection of modern and contemporary art.
Visitors to Saint-Paul-de-Vence can also enjoy its thriving culinary scene, with a plethora of quaint cafes, restaurants, and boutique shops offering a taste of authentic Provencal cuisine and artisanal goods. The village's combination of art, history, and natural beauty makes it a must-visit destination on the French Riviera, drawing travelers and art enthusiasts from around the world.
Visit Saint Paul de Vence : the best things to do 
Discover the village of Saint Paul de Vence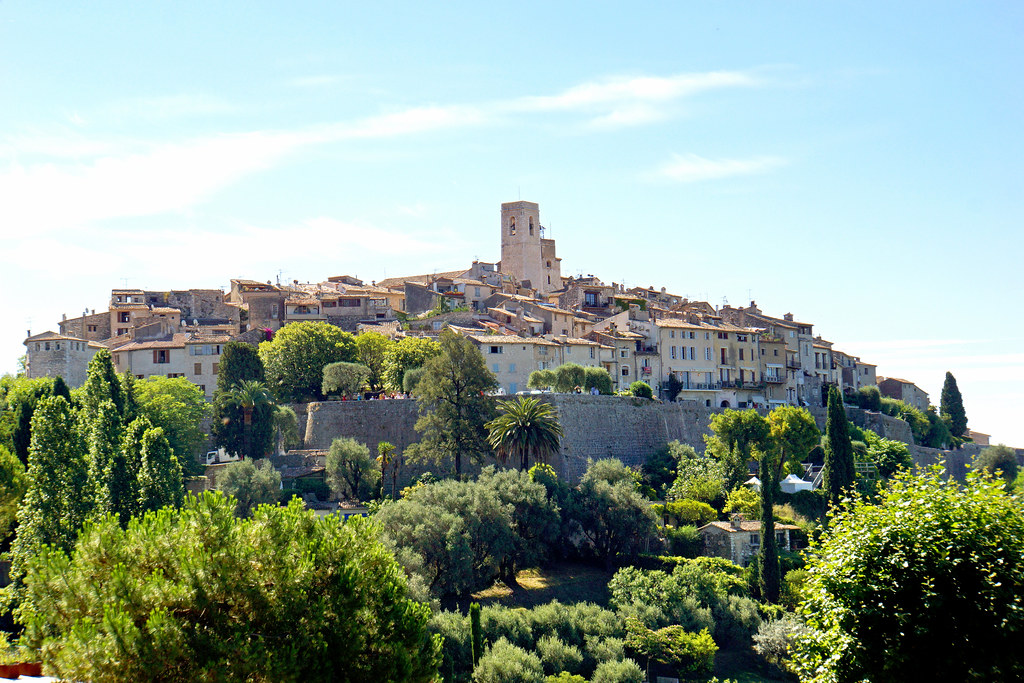 Saint-Paul-de-Vence, a gem on the French Riviera, exudes timeless charm and artistic allure. Nestled within ancient stone walls, this medieval village offers visitors a journey back in time. Its narrow, winding streets, adorned with colorful flowers and historic stone buildings, create an enchanting atmosphere perfect for leisurely strolls. The village's crowning jewel is its well-preserved ramparts, which not only provide panoramic views of the picturesque countryside but also remind visitors of its rich history dating back to the 9th century.
Artists have long been drawn to Saint-Paul-de-Vence, seeking inspiration from its beauty. It was home to renowned artists like Marc Chagall, and its cobblestone streets are adorned with galleries and studios where local and international artists showcase their work. The village's fusion of artistic vibrancy, historical significance, and scenic beauty makes it a captivating destination for travelers looking to experience the essence of Provence on the French Riviera.
Visit the Maeght Foundation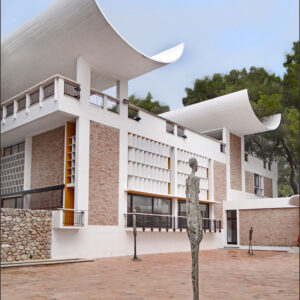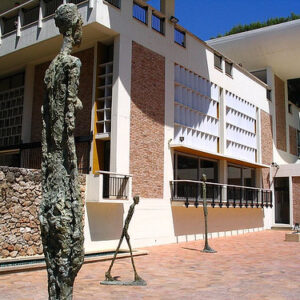 The Maeght Foundation, located in Saint-Paul-de-Vence, France, is a world-renowned art institution that has been a beacon for modern and contemporary art enthusiasts since its establishment in 1964. Founded by Marguerite and Aimé Maeght, the foundation is situated within a stunning architectural complex designed by Spanish architect Josep Lluís Sert. The foundation's unique structure, surrounded by lush gardens and pine trees, serves as a fitting backdrop for its remarkable collection of 20th and 21st-century art.
Visitors to the Maeght Foundation can explore a diverse array of artworks, including paintings, sculptures, and graphic works by celebrated artists such as Joan Miró, Alexander Calder, Alberto Giacometti, and Marc Chagall, among others. Beyond its permanent collection, the foundation hosts temporary exhibitions, performances, and cultural events that continue to enrich the global art scene. The Maeght Foundation stands as a testament to the enduring commitment of its founders to share their passion for contemporary art with the world, making it an essential destination for art aficionados seeking inspiration and cultural enrichment.
Discover the surroundings of Saint Paul de Vence : the Chagall Museum in Nice and the village of Vence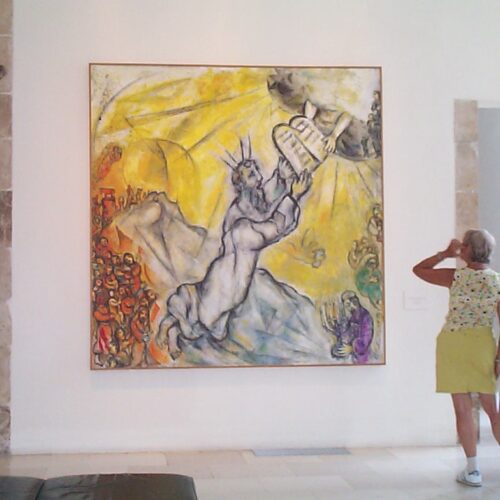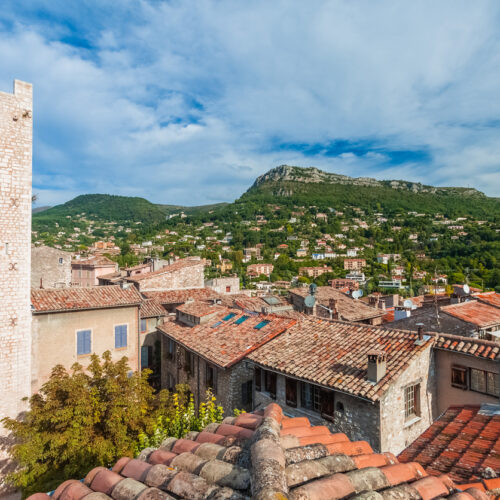 The Chagall Museum in Nice, France, is a captivating tribute to the renowned Russian-French artist Marc Chagall. Situated in the picturesque Cimiez neighborhood of Nice, this museum is dedicated to showcasing the life and works of one of the 20th century's most influential painters. The museum's architecture itself is a work of art, designed by André Hermant, and features a striking white facade adorned with colorful mosaics that hint at the vibrant and dreamlike quality of Chagall's art.
Vence, a charming village nestled in the rolling hills of the French Riviera, beckons visitors with its timeless allure. Its historic center, encircled by ancient stone walls, invites leisurely exploration of winding cobblestone streets lined with quaint cafes, boutiques, and art galleries. The picturesque town square, Place du Grand Jardin, features a tranquil fountain and a bustling market, offering a taste of Provencal life. Vence's rich history and artistic ambiance have also drawn luminaries such as Henri Matisse, who left an indelible mark on the town with his iconic Chapelle du Rosaire, a masterpiece of modern religious art. Surrounded by lush Mediterranean landscapes, Vence offers a serene and cultural escape for travelers seeking both natural beauty and artistic inspiration.