Things to do in Monaco : Our best tips !
Monaco is a small sovereign city-state located in Western Europe, bordered by France on three sides and the Mediterranean Sea on the fourth. It is the second-smallest independent state in the world, after the Vatican, and has a population of around 39,000 people.
The official language is French, although Italian and English are also widely spoken. The official currency is the Euro.
Monaco is known for its luxurious lifestyle and high-end tourism, as well as for its famous casino and Formula One Grand Prix. It is also home to many wealthy individuals and has a reputation as a tax haven.
The city-state is divided into several neighborhoods, including Monte Carlo, which is known for its upscale shopping, restaurants, and nightlife. Other neighborhoods include La Condamine, which is the historical center of Monaco, and Fontvieille, which is a more modern area with a marina and shopping center.
Monaco has a Mediterranean climate, with mild winters and hot summers, and is a popular destination for tourists seeking a glamorous getaway.
Here are our best tips to enjoy Monaco and its surroundings.
Things to do in Monaco : book your Tour with a specialist !
Have a walk through the old city  : la Condamine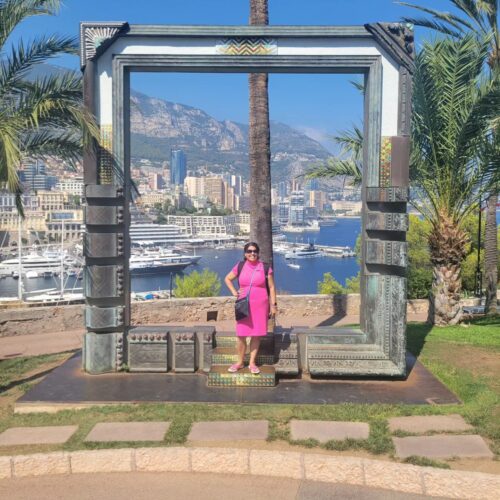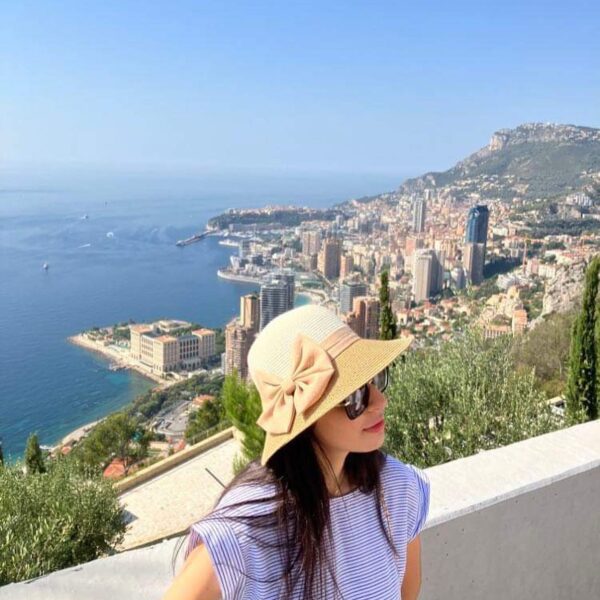 The Panoramic view to la Condamine
La Condamine, situated in the heart of Monaco, is a captivating district that exudes both historical charm and modern vitality. Its bustling Port Hercule serves as a glamorous gateway for yachts, accompanied by an array of waterfront restaurants and shops. The iconic Condamine Market, a bustling hub of local flavors and colors, offers a sensory feast of fresh produce and regional specialties. The district's intimate streets, lined with a mix of traditional and contemporary architecture, lead to hidden gems like the Sainte-Dévote Chapel and the Eglise Sainte-Dévote, echoing the principality's rich cultural heritage. With its vibrant ambiance, picturesque park, and distinctive market hall, La Condamine encapsulates the spirit of Monaco's past and present in a single captivating enclave.
Things to do in Monaco : Explore the Grimaldi's Palace
The Grimaldi's Palace, perched atop a rocky promontory in Monaco's Old Town, stands as an emblematic symbol of the principality's enduring history and royalty. This historic palace has been the residence of the Grimaldi family for centuries, tracing its roots back to the 13th century. With its imposing architecture and strategic location, the palace not only offers an insight into Monaco's past but also showcases its contemporary significance as the official residence of the reigning Prince of Monaco. The palace's opulent state rooms, elegant courtyards, and lush gardens are open to the public during certain times, allowing visitors to immerse themselves in the regal ambiance and marvel at the panoramic views of the Mediterranean Sea. The palace's role in events such as the changing of the guard ceremony and its connection to Monaco's rich history make it an iconic destination that seamlessly intertwines tradition with modernity.
Things to do in Monaco surroundings : Nice and Eze, two msut-sees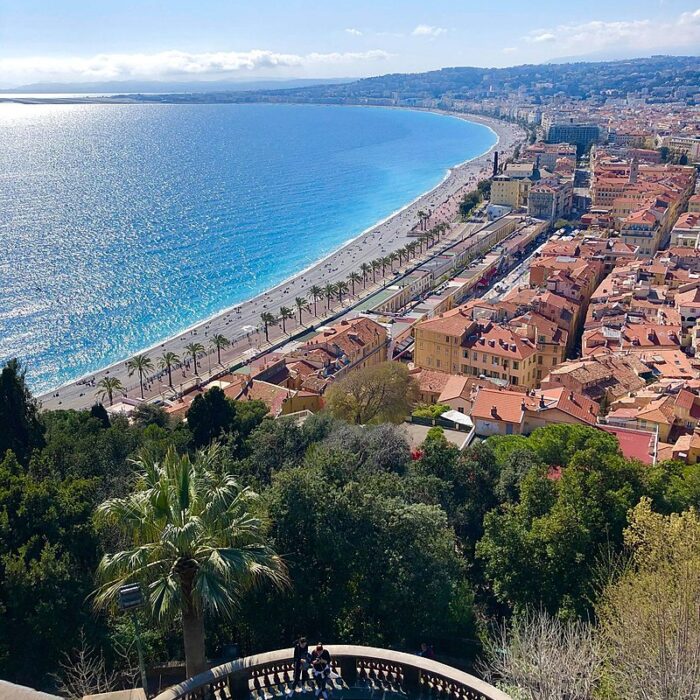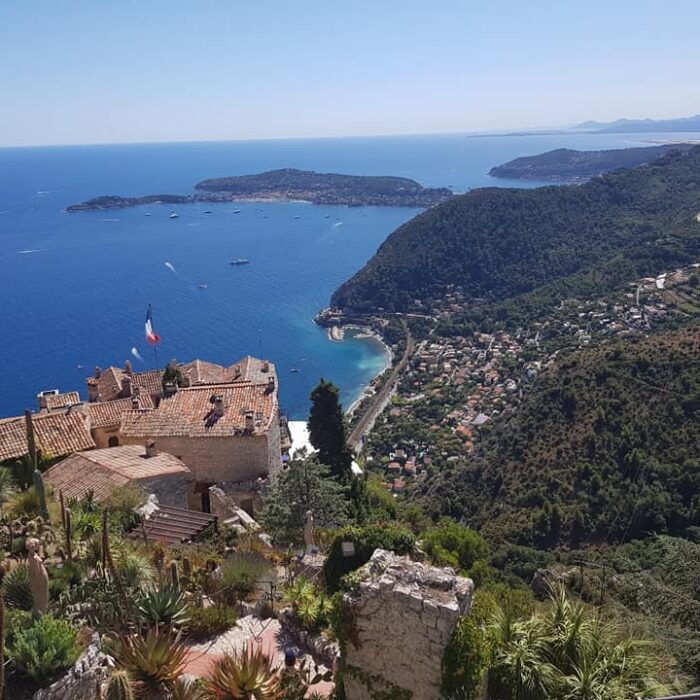 Nestled in the French Riviera, the picturesque village of Eze captivates visitors with its enchanting charm and breathtaking views. Perched high atop a rocky hill, Eze offers a journey through time as you wander its cobblestone streets, lined with artisan shops and galleries. The pinnacle of Eze's allure lies in its Jardin Exotique, a lush garden overlooking the azure Mediterranean, showcasing a stunning array of succulents and cacti while providing a panorama that stretches from the shimmering sea to the distant mountains. Eze's fusion of history, natural beauty, and artistic spirit make it a true gem along the coast.
Just a stone's throw away, the alluring town of Nice beckons with its Mediterranean flair and vibrant cultural scene. As the capital of the French Riviera, Nice seamlessly marries the elegance of its belle époque architecture with the laid-back allure of its pebbled beaches. The Promenade des Anglais, a scenic coastal boulevard, invites leisurely strolls, while the Old Town's narrow alleys boast a cornucopia of markets, bistros, and traditional Nicoise flavors. From the iconic Matisse Museum to the colorful Cours Saleya Flower Market, Nice's blend of history, art, and seaside splendor creates an irresistible blend that captures the heart of all who wander its sun-kissed streets.