Chartres France : The must sees
Chartres is a picturesque city located in the north-central part of France, approximately 90 kilometers southwest of Paris. It is situated in the region of Centre-Val de Loire.
Chartres is renowned for its stunning cathedral, Cathédrale Notre-Dame de Chartres, which is a UNESCO World Heritage site and a masterpiece of French Gothic architecture. The cathedral is famous for its intricate stained glass windows, sculptures, and unique architectural features. It has been a significant pilgrimage site for centuries, attracting visitors and worshippers from around the world.
Chartres France : The must sees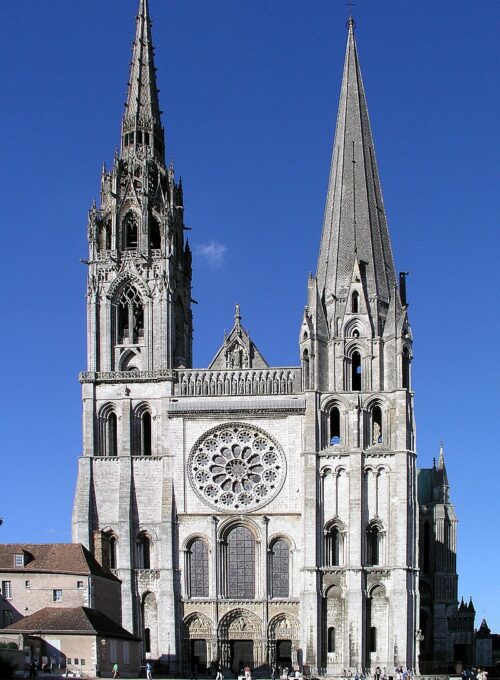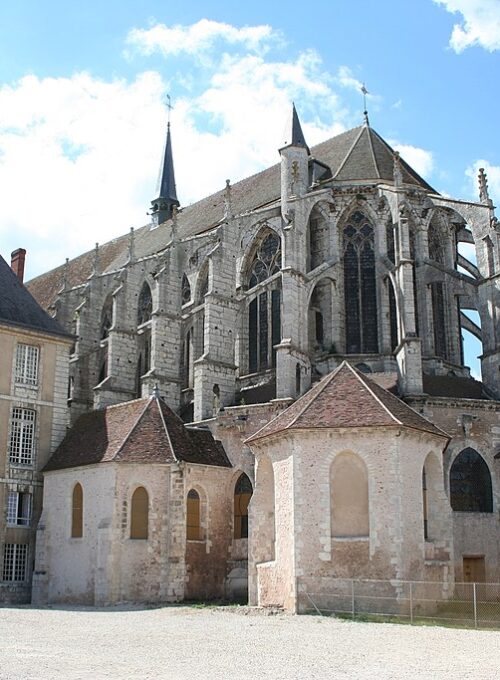 The Cathedral of Chartres, officially named Cathédrale Notre-Dame de Chartres, is a magnificent example of French Gothic architecture and a symbol of religious devotion and artistic achievement. Here are some detailed aspects of this iconic cathedral:
1. Architecture: The cathedral was constructed between the 12th and 13th centuries, with some parts dating back even earlier. It features the classic elements of French High Gothic architecture, including pointed arches, ribbed vaults, and flying buttresses. The cathedral's facade showcases intricate sculptural details, including statues of saints and biblical scenes.
2. Stained Glass Windows: One of the most remarkable features of Chartres Cathedral is its extensive collection of stained glass windows. These windows are renowned for their vibrant colors, intricate designs, and the way they create a breathtaking interplay of light inside the cathedral. The windows depict biblical stories, saints, and other religious themes, offering a visually stunning narrative to visitors.
3. Labyrinth: Inside the cathedral, there is a labyrinth embedded in the floor. The labyrinth is a winding pattern often associated with religious symbolism and meditation. It was used as a substitute for pilgrimages during the Middle Ages, allowing individuals to engage in spiritual reflection while walking its path.
4. Portals: Chartres Cathedral has three elaborate portals on its western facade: the Royal Portal, the Central Portal, and the North Portal. Each portal is adorned with intricate sculptures depicting scenes from the Bible and Christian history. The sculptures are notable for their detailed craftsmanship and expressive characters.
5. Chartres En Lumières: The cathedral is a focal point of the "Chartres en Lumières" festival, an annual event where the city's architectural heritage, including the cathedral, is illuminated with colorful lights and projections. This transforms the cathedral's exterior into a breathtaking canvas of light and art, attracting visitors from all over.
6. Pilgrimage Destination: Chartres Cathedral has a long history as a significant pilgrimage site. It is home to the Sancta Camisa, a relic believed to be the tunic worn by the Virgin Mary during the birth of Jesus. Pilgrims have traveled to Chartres for centuries to venerate this relic and seek spiritual blessings.
7. Cultural Significance: The cathedral's role as a cultural and artistic treasure is evident in its influence on literature, art, and architecture throughout history. Its unique design and innovative architectural solutions have made it a source of inspiration for subsequent generations of architects and builders.
In summary, the Cathedral of Chartres stands as a testament to human creativity, devotion, and architectural brilliance. Its stunning design, intricate details, and spiritual significance continue to captivate and inspire visitors from around the world.
The medieval district of Chartres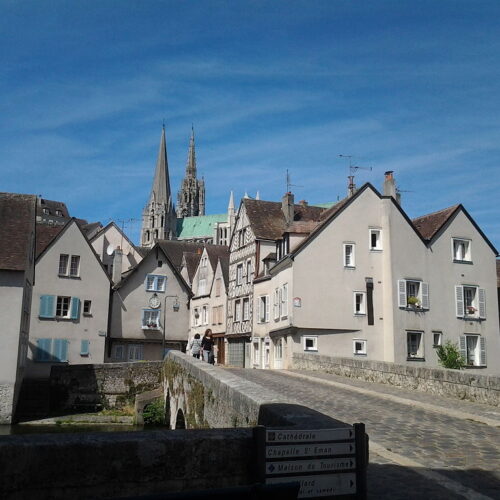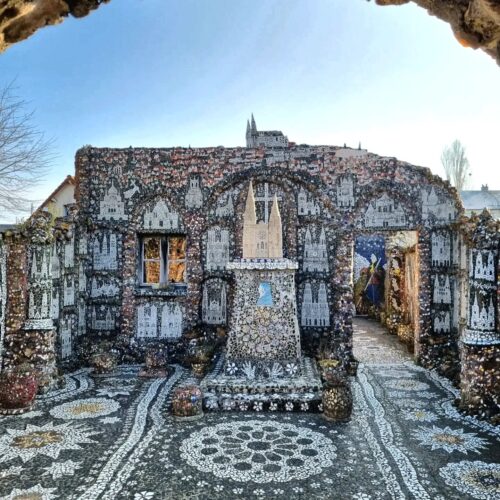 The medieval district of Chartres is a charming and historically significant part of the city that transports visitors back in time to the Middle Ages. Here are some details about the medieval district of Chartres:
1. Architecture and Streets: The medieval district of Chartres features narrow, winding streets lined with well-preserved half-timbered houses and buildings. These structures showcase the architectural style of the Middle Ages, characterized by wooden frames filled with brick or plaster. Walking through these streets gives you a sense of the medieval atmosphere and the way people lived during that time.
2. Place Billard: One of the main squares in the medieval district is Place Billard, a picturesque square surrounded by historic buildings. It's a great spot to take a leisurely stroll, relax at a café, and soak in the medieval ambiance.
3. Maison du Saumon: The Maison du Saumon (House of the Salmon) is a notable half-timbered house in the medieval district. Its intricate carvings and architectural details are representative of the craftsmanship of the era. It's a prime example of the medieval architecture that characterizes the district.
4. Eglise Saint-Aignan: The Eglise Saint-Aignan (Church of Saint Aignan) is a medieval church located in the district. It boasts impressive Romanesque and Gothic architectural elements, including a beautiful facade and stunning stained glass windows.
5. Rue Saint-Pierre: Rue Saint-Pierre is a charming street that winds through the medieval district. It's lined with historic houses, shops, and cafes, offering a delightful experience for visitors exploring the area.
Taste Local Products from Chartres France 
Chartres is known for a variety of local products that showcase the region's rich culinary heritage and craftsmanship. Here are some notable local products you can find in Chartres:
Chartres Pâté: Chartres is famous for its traditional pâté, a savory pie made with a rich filling of meat, often pork, seasoned with herbs and spices. It's a popular delicacy that represents the local gastronomic culture.
"Le Mentchikoff" is a traditional French dessert that consists of a dome-shaped confection made from a combination of chocolate, meringue, and cream. It is often served as a dessert or sweet treat on special occasions. The name "Mentchikoff" is said to be derived from the Russian diplomat Prince Dmitry Pavlovich Mentschikoff.